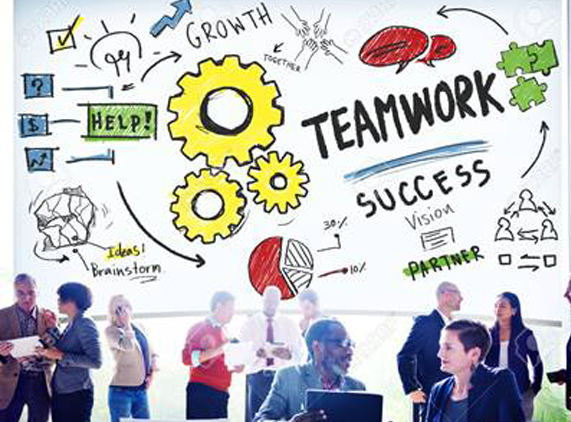 Vacancy Available: HGV Drivers Vacancy - Click Here For Details
Vacancy Available: Motor Vehicle Mechanic - Click Here For Details
Vacancy Available: Office Assistant - Click Here For Details
Vacancy Available: Auto Mechanic Technician - Click Here For Details
Please Contact: taniakasap@greenskipgroup.com
Career
Our recruitment policy
The scope of this policy is to ensure that the implementation for recruitment and employment is based on the principle of equal opportunities and on merit and competencies; irrelevant of gender, race, religion, age, or sexual orientation. Our selection mechanisms are geared towards selecting the best people for the positions available. All applications will be reviewed and following evaluation of the information provided we will inform you of the outcome. Successful applicants following initial screening will be invited to meet us and participate in the selection process according to the position applied for.
Data Protection:
All information submitted to us will be treated in the strictest confidence and will not be used for any other purpose than that of the selection, short listing and interviewing process. Data will be kept with your permission on our database for further job opportunities that may arise if your application was not successful or did not fit the current job vacancy skills required.
Equal Opportunities for all
An equal employment opportunity is important because.... it's the morally right way to conduct oneself in the workplace and secondly, it augers for better business. Equal opportunity employment practices generally involve adhering to federal, state and local laws that prohibit discrimination and harassment in the workplace. However, at Green Skip Services the employers Ms Doris Sammut Bonnici and Mrs. Mary Gaerty have adopted a broader vision of what it means to provide equal opportunities to potential and current employees. They have created an environment within the company where every individual is valued for who he or she is and for their individual skills which all together contribute to the ongoing success of the company.
Equality in Career, Family Friendly Measures and Personal development opportunities
At Green Skip Services we take pride in our employees. We believe that each individual employed with us, as well as new recruits, has a talent and skill to offer. We recognize the importance of welcoming employees from their first day of employment with us and providing measures and procedures to ensure that these employees become part of the Green Skip Services' team. Our Goal is to work together and self development is encouraged. The employees of the company are multicultural, and Management does not tolerate racism harassment or any other form of non-equal treatment. We like to pride ourselves in the fact that we provide training in all departments regardless of gender, race or age. Green Skip Services invests in personal development of employees in various ways. Training courses are provided not only for the company to grow and sustain compatibility in the market but also for the individual's self-development. However, we also take into consideration the employees' opinion and whether he or she is comfortable to learn a new skill that may not be all together related to his or her present role. Prior to confirming employees for training we explain the type of training that we would like to provide to the individual and whether he/she is interested to participate. An example is when the Fork lifters course was being organized, the management asked one of the female workers if she would like to attend this course, she is part of the yard operations team, a good team player and a hard worker, management agreed it would be good for her personal development to learn this skill. However the employee did not feel comfortable to attend. This was accepted by the management. The company also takes part in apprentice schemes and is open for this working relationship to grow. At present we have 2 employees who started the apprentice scheme with us and are now both employed full time within the company. Furthermore this year Green Skip Services will once again engage in this scheme. Being a multi activity company each sector has its exigencies when it comes to working hours, however the company does provide flexible time as is reasonably possible to employees when requested to assist in family emergencies and requests. We have at present employees that work flexible hours to enable them to take care of their family. Flexible starting time between 7am and 8 am in the morning is also offered to all employees as is the option of taking an hour's break. Having an open door policy has proved to be a positive measure where the company employees feel comfortable to discuss anything with the Management. There have also been incidents were employee request emergency time off on the day and this has been granted whenever possible. The company also offers flexible time for employees that wish to study or need to leave early on a particular day/s due to personal reasons. The requests are handled by the Directors and granted within reason of the request and according to company exigencies. Reasons are provided if a request cannot be accepted. Being a small company it is reliant on all employees. One employee missing is felt therefore the Directors ensure that operations are not affected and that work is distributed fairly. It is by the encouragement for personal development and new skills learned by the employee that enables this type of flexibility. Personal development is encouraged at all levels within the company irrelevant of gender, race or religion. The Directors of the company who are both female are a perfect example as Waste Management is considered to be mainly a male dominated sector especially in Malta. However, Green Skip Services is changing this cultural perception and opportunities are open for all who wish to engage in this sector. The Management embraces Family Friendly Measures such as: ® Maternity and Paternity Leave ® Emergency family leave ® Teleworking ® Flexitime